EasyJet, the low-cost British airline told on Wednesday, it is working with a US-based Wright Electric, founded last year by a team of engineers and battery chemists, to develop a fully electric commercial plane within a decade.



Wright Electric is focusing on designing an aircraft that can fly 335 miles. That would cover 20 percent of the passengers EasyJet flies today, the airline said in a statement. As the demonstration reveals that the technology works in a two-seater plane, Wright Electric has worked with EasyJet this year to apply that to commercial operations.
Wright Electric explained that the new batteries it is hoping to invent would power the propellers or fans of aeroplane engines. However the motors would be put inside a plane's wings, rather than be slung underneath them. That, it said, would make the planes more aerodynamic and would cut drag.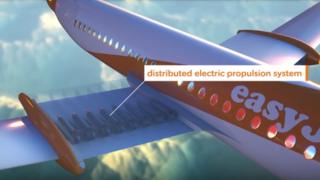 Wright Electric's goal is for every short flight to be zero-emissions within 20 years. Our first plane is an airliner designed for flights like New York -Boston, London-Paris, and Seoul-Jeju.
EasyJet Chief Executive Officer Carolyn McCall said in the statement. "For the first time, we can envisage a future without jet fuel and we are excited to be part of it. It is now more a matter of when, not if, a short-haul electric plane will fly."
Comments